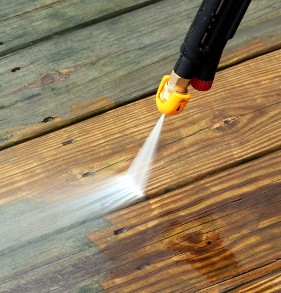 Get Your Dream Deck
At our company, we bring your deck dreams to life. Simply let us know what color you would like your deck and we get right to work. The end result is so gorgeous that it almost becomes another room in your home! We transform your deck with a variety of services, including:

• Power Washing
• Refinishing
• Staining
• Painting
• Adding Varnish
• Adding Protective Coating
Exterior Power Washing
As a full-service company, we power wash much more than just decks. In fact, we offer full exterior power washing for both residential and commercial properties. This does a fantastic job of removing seasonal debris, refreshing the finish, and removing green tint. Because we are dedicated to your full satisfaction, we also take the time to scrub your property with bleach in order to remove any trace of mildew or mold.